Slate is a common term for metamorphic rock that is formed from shale. It's a very popular flooring
material, owing to the fact that it's suited for use both inside and outside. Slate deals very well with
extreme temperatures, which means that it's a good choice for both flooring and roofing, as it is sun
resistant. Slate floors offer a natural non-slip surface and has lately become popular for kitchen floors.
Slate floor tiles are easy to recognize. They have a very natural look and feel. Slate tiles tend to be grey
in colour, though multi-colored slate is also available. Like all flooring materials, slate has individual
intricacies that need to be accounted for during cleaning. Though it's very durable, it can and sometimes
does flake. This and other factors means that professional tile cleaning services should be engaged to
clean slate floors.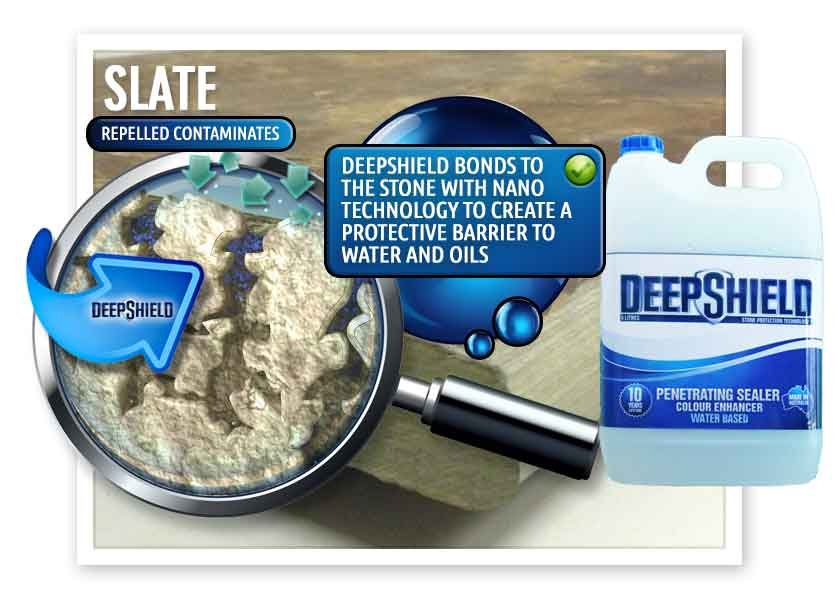 Here at Melbourne Tile Cleaners, we have a well-earned reputation for the methodical restoration of
slate floors, both indoors and outdoors. After a restoration clean the slate floor need to be sealed with a
choice of topical sealer. It protects the floor from spills and stains. We offer free consultation and
quotes, and if the job goes forward, we'll set a date for work. We have a demonstrated track record in
getting the job right, on time, and treating your property with respect. Our attention to detail is
meticulous and we will leave each space precisely how we found it. As part of our slate cleaning and
sealing service, we offer sealing stone. Basically, slate tiles are not polished due to their texture. Sealing
slate is an important part of the restoration process.