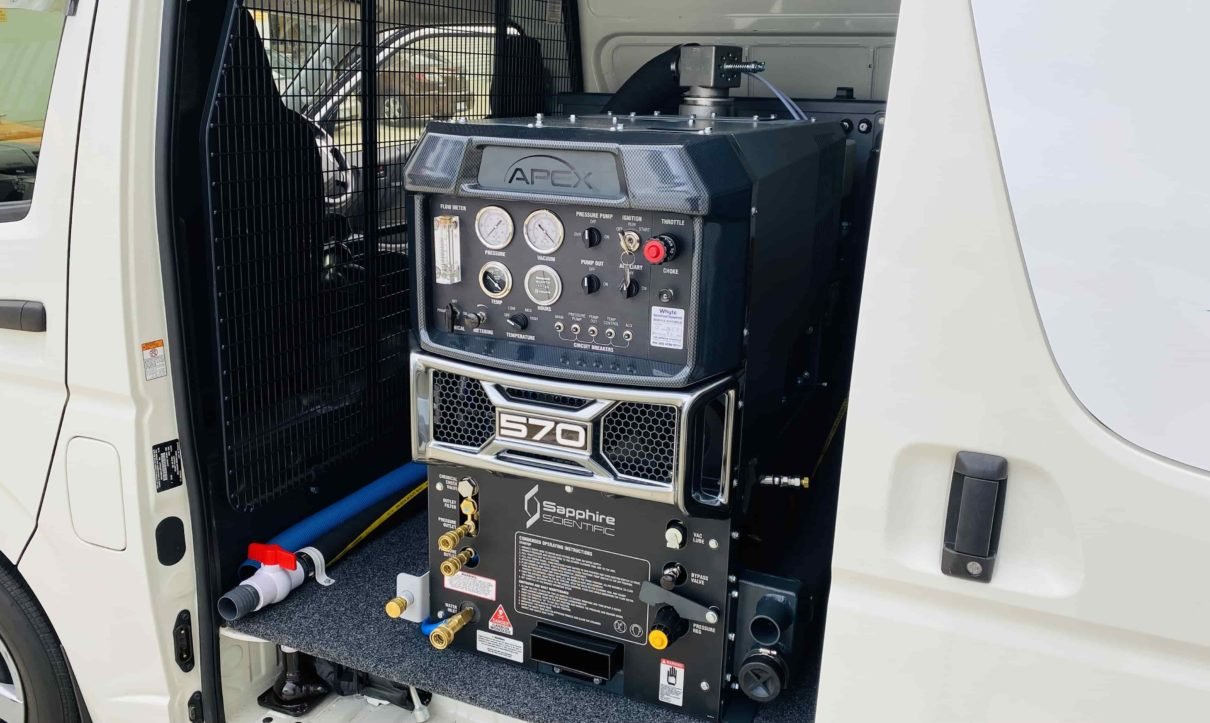 Our team of concrete cleaning professionals will clean and reseal the concrete at your house, business, or anywhere else you may need. Coastal climates, like the Mornington Peninsula, maintain a high level of sodium chloride content that can discolor or even crack concrete if the material is not sealed properly. We use industrial-grade high pressure floor cleaners to clean, and we can reseal the concrete with a penetrating colour sealer. Our van mounted, high-pressure tools and arsenal of powerful cleaning solutions penetrate deep to remove unattractive stains. This process allows us to tackle even deep-set oil stains from your concrete. Sealant Application/Removal Stain Removal Concrete Colour Seal
Due to its naturally porous nature, concrete is susceptible to discoloration and staining. Sealing your
concrete with a penetrating colour sealer shields your investment from liquid stains, corrosive salt, and
even high humidity. We utilize deep setting, long-lasting sealants that will keep your concrete looking
like new for a long time. Whether it is indoors, outdoors, or exposed to heavy foot traffic, our sealant
will handle any situation beautifully.
Service Information
Price :

$19

Cleaning Hours :

1-3 Hours

Number of Cleaners :

02 Cleaner

Visiting Hours :

09.00am - 06.00pm

Contact :

+88 9504200

E-mail :

[email protected]